<![if !vml]>
<![endif]>
Mystikal Realms Spirit Page
After spending some time in competition at the more traditional fights on the Web, the founders noticed that there were none dedicated to the New Age/Alternative Thought community. As a result, they decided to create Mystickal Realms.
There is alot to do at the Mystikal Realms. If you become a member you can join the Mystikal Realms Webring,a mailgroup for the fighters,become a member of the staff, and meet some great people too.
All the sites entered in our competition are required to contain material related to the Pagan/New Age/Alternative way of life. If you believe in anything that varies from the "norm"; everything from witchcraft to psychics and extraterrestrials to reincarnation, we encourage you to submit your site! Just click on the banner below.

The Teams
The Witches Circle
If you believe in witchcraft, Wicca, The Goddess, or any Pagan Path,then this is the team for you!.
Spirits Of The Wind
The winds move us, the winds guide us. So if your site doesn't quite fit with the other teams, let the winds guide you here!
Gothic Chamber
If you have an affinity for elements of a Vampiric, Gothic or Dark Nature, enjoy Graveyards, Horror, Hauntings, the Supernatural, Paranormal and Halloween or Role-playing games such as Vampire: the Masquerade, Werewolf: the Apocalypse or Wraith--this is the Team for You
You Can find all the applications for these teams by clicking the banner for the Mystikal Realms.


Oh! And don't for get to

at the

Please dont vote for me more than once a day from the same ISP. That means even if you have more than one email address you can't use the same computer to vote more that once a day. Thank you all for your support.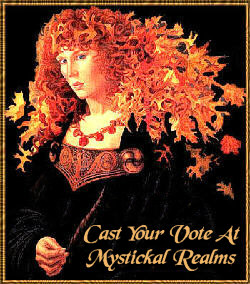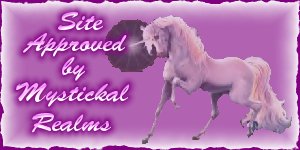 Click on this graphic to check other sites in the competition.
Would you like to exchange votes? Fill out the form below.